Accolades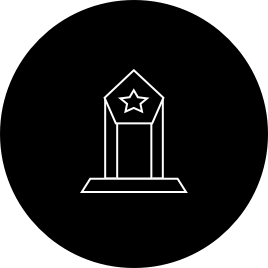 Page 4
Two innovative Uncharted technologies, TellFinder and Salt, were featured in a segment on 60 Minutes last night. Leslie Stahl looks into how the tools are being used by criminal investigators to uncover suspected cases of human trafficking in the "deep" and "dark" corners of the web ignored by traditional search engines.
Uncharted was a proud recipient of an International Association of Law Enforcement Intelligence Analysts (IALEIA) President's Award.
"Bloomberg is proud to accept two awards from The Technical Analyst in 2013 – one for Best Data Provider and one for Best Technical Analysis Platform. (The Technical Analyst is a publication for trading and investment professionals.)" — Bloomberg Blog, 2013
Uncharted wins Most Innovative NASA World Wind Application
Uncharted was a proud recipient of the VAST 2011 Mini-Challenge 3 Award for Good Analysis and Support Debrief. Presented at the IEEE Information Visualization Conference in Salt Lake City, Utah, the Award recognizes Uncharted's analysis of terrorist activity using nSpace2.