We cater to the talented and ambitious.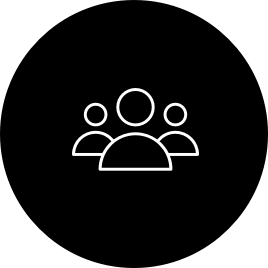 We are a world class group of creative, passionate software inventors, builders, and thought-leaders dedicated to the art and science of visual analytics. Being a part of the Uncharted team means the opportunity to work on the toughest and most interesting data-driven challenges. See first hand how innovative, visual software can make a difference in the everyday lives of investigators, analysts, and decision-makers seeking understanding in complex, high stakes situations.
Uncharted was founded by a small alliance of industry pioneers who remain as actively engaged in hands on practice as they were when working out of a loft apartment in Old Toronto. Since then the team has grown to include seven equally passionate partners, a seasoned and invaluable group of directors, and staff nearing a hundred strong.
Read more about our work here.
Uncharted culture is one of creative ambition, open collaboration with other great talent, continuous personal growth and learning, and the reward of exceptional success. Staff from all levels of experience are encouraged to contribute leadership in a dynamic, team-oriented environment and step up to a rare and ever-evolving array of new technology challenges and roles. Opportunities to showcase thought leadership in the form of scientific papers and leading industry talks are common and encouraged. Hackathons, lunch-and-learns, technical forums and conferences inspire creativity and sharing current thinking on wide ranging topics.
Maintaining passion for our craft depends on a happy work-life balance. Our open-concept brick-and-beam downtown office space, rooftop patio and casual dress help to foster creativity, communication, and collaboration across teams. Not in Toronto? How about Victoria or Washington? Check out our growing list of satellite offices.
Our social team makes sure we have fun outside of the office too with pub nights, hands on tech fairs, axe-throwing, dragonboating, dodgeball, ping pong tournaments, spectacular holiday parties, and other surprise events.

Work with the world's top research institutions and visionaries.

A super casual dress code. Shorts and flip flops are your power suit? No problem.

Flexible hours, telecommuting.

Extensive medical and dental coverage, 401K/RRSP matching and all those boring things your accountant will be happy to hear.

New, challenging, meaningful real world problems to solve every year.

A cool, funky loft style office with a rooftop patio for staff BBQ's.

Work with a wide range of technology, from Apache Spark to WebGL to nltk to SVG

Kick up your feet in your new Christmas slippers at the end of every year until New Years when the office reopens

Take advantage of a discounted gym membership to get in your groove and stay fit.

Work in small, talented teams to see your work through from conception to realization, to productization.
---
We are currently recruiting for a Senior Systems Administrator (SA) to lead our IT/Ops team. You will be responsible for the technical design, planning, implementation, and performance tuning and recovery procedures for mission critical company platforms. To be successful in this role, you will be a technical expert in the area of system administration for private cloud compute and storage platforms; will recommend the design and configuration of company line-of-business platforms and applications; and will investigate and analyze feasibility of emerging technology platforms. You will work in teams with software developers to provide operations support. Excellent communication skills, initiative and perseverance are required to help you be successful in this role.
---
Uncharted is looking for Web Application Developers to join our agile team. You will create highly interactive web applications using cutting-edge technology, with strong attention to detail and a continuous focus on quality and improvement.
---