Despite the many unforeseen challenges of 2020, it has been another year of exciting new firsts at Uncharted. Because the COVID-19 pandemic meant we as a team could no longer share the same space, we seamlessly transitioned to a remote-priority workforce in March. Yet even as we were setting up and adjusting to our home offices, Uncharted still added 24 team members. This growth under less than ideal conditions is a testament to the value of our work to our clients—something for which we are extremely grateful.
To remain cohesive in times of physical distancing, we've upped our Slack usage and hold regular video conferences to make everyone feel connected. We have weekly "coffeehouse" all-hands meetings to share kudos, company updates and demos of our latest work. Lunch-and-learn sessions connect us with visual analytics practitioners in industry and academia so we stay apprised of all the latest tech and techniques in our field. We've even welcomed experts to walk us through managing mental fitness and feelings of isolation and anxiety during a pandemic. And we don't just "zoom" for work; there's plenty of play too. We've had virtual trivia challenges, online cooking and painting lessons (with supplies delivered to everyone's door) and even a guided magic demonstration.

Continued adoption of our world-class software products has increased our focus on helping our users solve urgent problems and improving ease of access to the tools and data on which they rely. Some notable highlights this year included:
With more than a dozen releases this year, our core products in GeoTime, TellFinder and Influent continue to expand their positive impact for new users around the globe. Notably, GeoTime Enterprise has grown to support law enforcement users in five countries with their investigative case work.
To accommodate our newly at-home customers, we significantly expanded remote engagements for our suite of GeoTime products:

Support staff have launched new Customer Support and eLearning portals and converted our live training and seminar offerings into virtual webinars and online courses, many of which have seen recording-setting attendance.
We launched a work-from-home licensing program to ensure everyone has the tools they need even when they're away from the office.

TellFinder is now available to users in 17 countries and continues to aid in the investigation and prosecution of human trafficking efforts:

UK law enforcement used TellFinder to identify and prosecute a Romanian trafficking operation in England, resulting in convictions of eight perpetrators. Prosecutors used advanced analytics to collect hard data demonstrating the connections and movements of victims from across the UK.
The TellFinder Alliance provides prosecutors with expert witness testimony and certified reconstructions of web data from online commercial sex markets. In November, the Manhattan District Attorney's Office used TellFinder data to charge an individual with child sex trafficking. The charged individual was later indicted by a grand jury.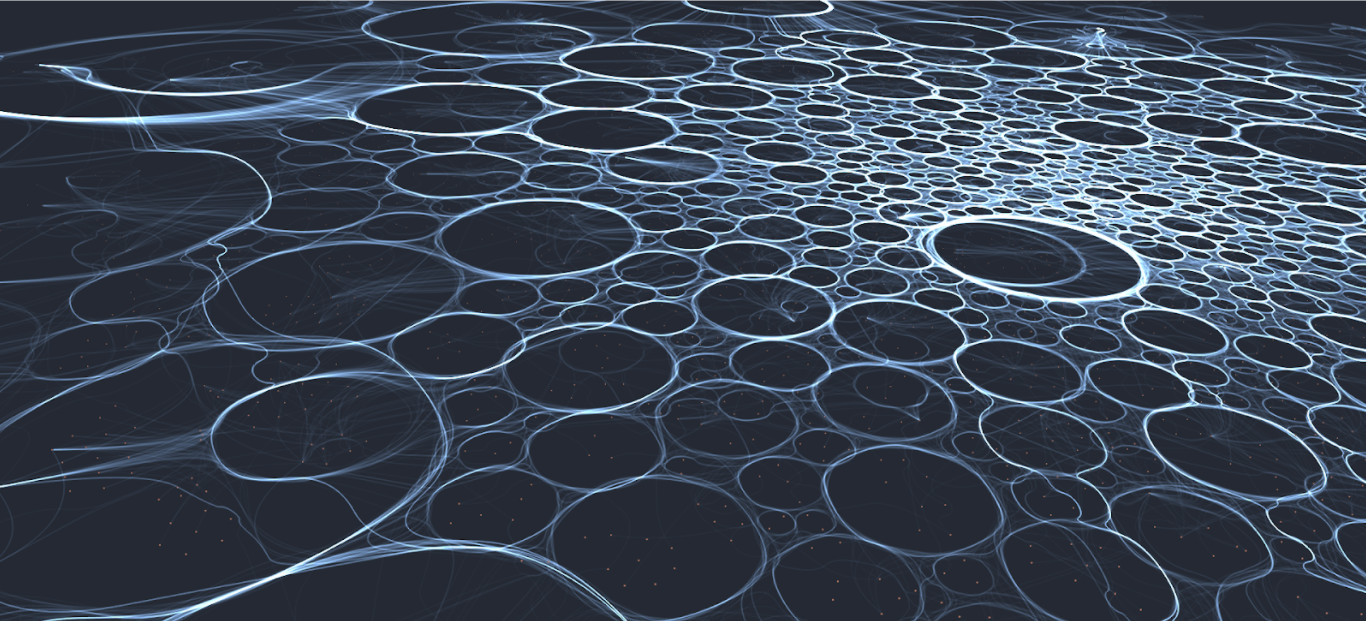 In addition to enhancing our suite of products, we also continued to advance the science and art of visual analytics—particularly in the fields of visual modeling and automated machine learning—through our many research platforms designed for government sponsors and commercial clients. Notable pioneering efforts included:
We're eagerly looking forward to next year, as COVID-19 will hopefully become more of a memory than a daily presence. When it does, we'll finally be able to meet some new faces in person and all gather in one place again. And if 2020 is any indication, 2021 will have even greater things in store!