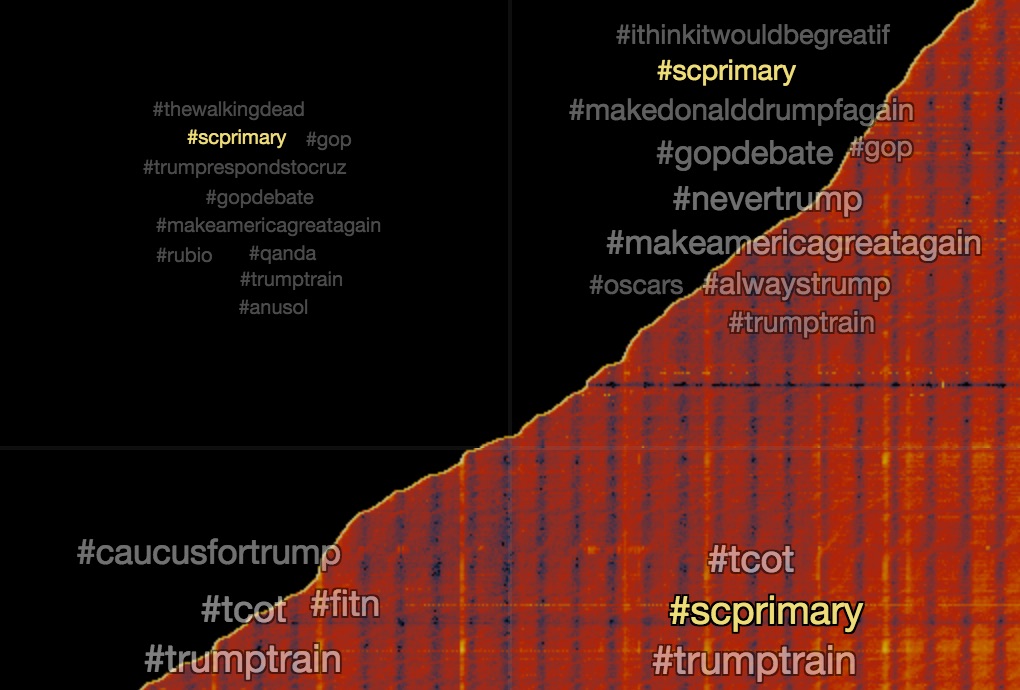 In our ongoing analysis of tweets about Donald Trump we pulled together 27 million tweets in the month of February from 3.7 million unique users. It seems like everyone is joining the conversation in different ways. Last time we showed that some of those unique users aren't real people, and they leave telltale traces in the data.
This time we'll take a look at some of the topics in the conversation. Pope Francis makes an appearance in the top 10 around Feb 18; and Ben Carson appears to be popular too, but alas it is largely due to a single hyperactive supporter.

Cruz, Hillary, and Bernie all make appearances, but Bush does not. Trump is very popular, and it seems like a good place to get exposure to commerce too with #ebay and #fitn (fitness) making appearances. And of course, there's the comedy with tags like #fodtrumpmovie and #greetthealiensin5words becoming popular for a few days.
We've set up this one as an interactive visualization that you can explore - let us know what you find!