Expose Hidden Connections
Use TellFinder to search vast areas of the deep web or other media troves for connections to known subjects. Discover network personas in a fraction of the time.
Visit tellfinder.com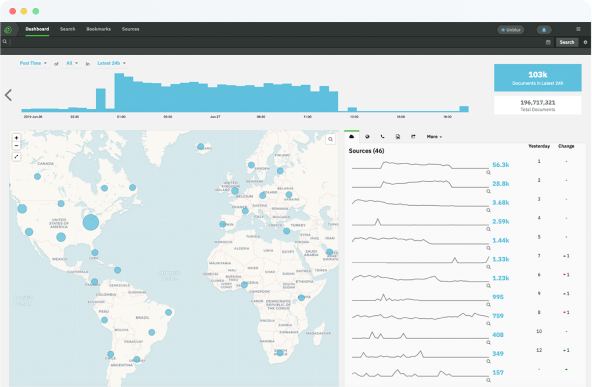 KYC for Risk and Marketing
Better understand your partners, customers and relationships. Score for risk, uncover personas and segment across new dimensions.

Intellectual Property
Find connections between complex concepts. Identify precedents and find areas of novelty.

Illicit Trade
Gather intelligence, detect networks and uncover actors on the deep and dark web.

Human Trafficking
Score for risk factors and link ads across time and space using common contact information, writing style and images.
"Sophisticated infographics that represent the relationships between Web pages"


- Wall Street Journal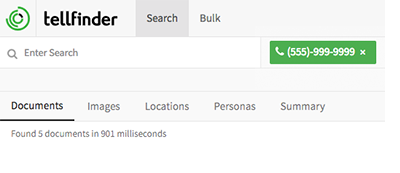 Advanced Search
Quickly search through archived web data by searching names, addresses, other attributes, and even images using a Google-like interface.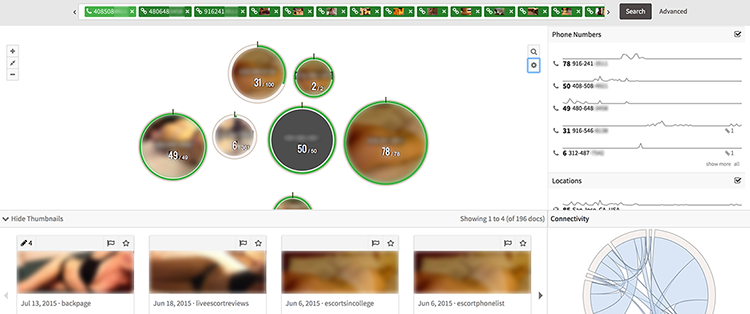 Aggregate Data
Web results with common attributes are grouped into "personas" to help identify key people and organizations.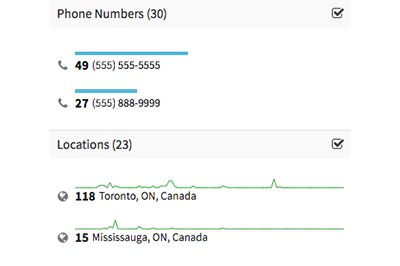 Relate Personas & Attributes
Quickly investigate relationships between personas that shared extracted attributes such as phone numbers, emails, addresses, or even similar images.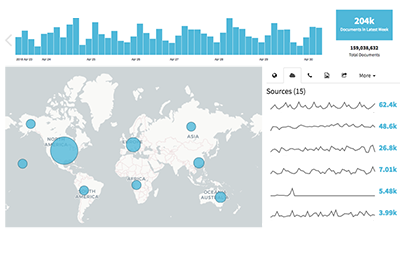 Discover Trends & Outliers
Data summaries identify top sites, commenters, and spot outliers on geographic and temporal aspects. Analyze further with the help of artificial intelligence to automatically flag high-risk or high-value indicators based on language or image content.
Deployed to hundreds of analysts in Law Enforcement and at Federal Agencies, TellFinder has been successfully employed in numerous Human Trafficking and other Intelligence investigations.
---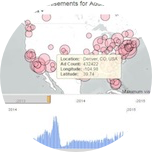 TellFinder: Discovering Related Content in Big Data
Eric Hall, David Schroh, and William Wright
In this paper, we present lessons learned in the development of TellFinder, a tool designed to explore domain-specific web crawls using graph analysis and multi-modal visualization. The initial application of the tool was to help combat human trafficking through entity resolution and characterization based on data from sex ads crawled from a variety of publicly available sites.