Follow the Money
Influent is a fresh approach to link analysis for graphs of transactional data. Influent empowers analysts to visually and interactively investigate transactional flow between billions of entities, accounts and transactions, revealing actors and behaviors of concern.
Contact Uncharted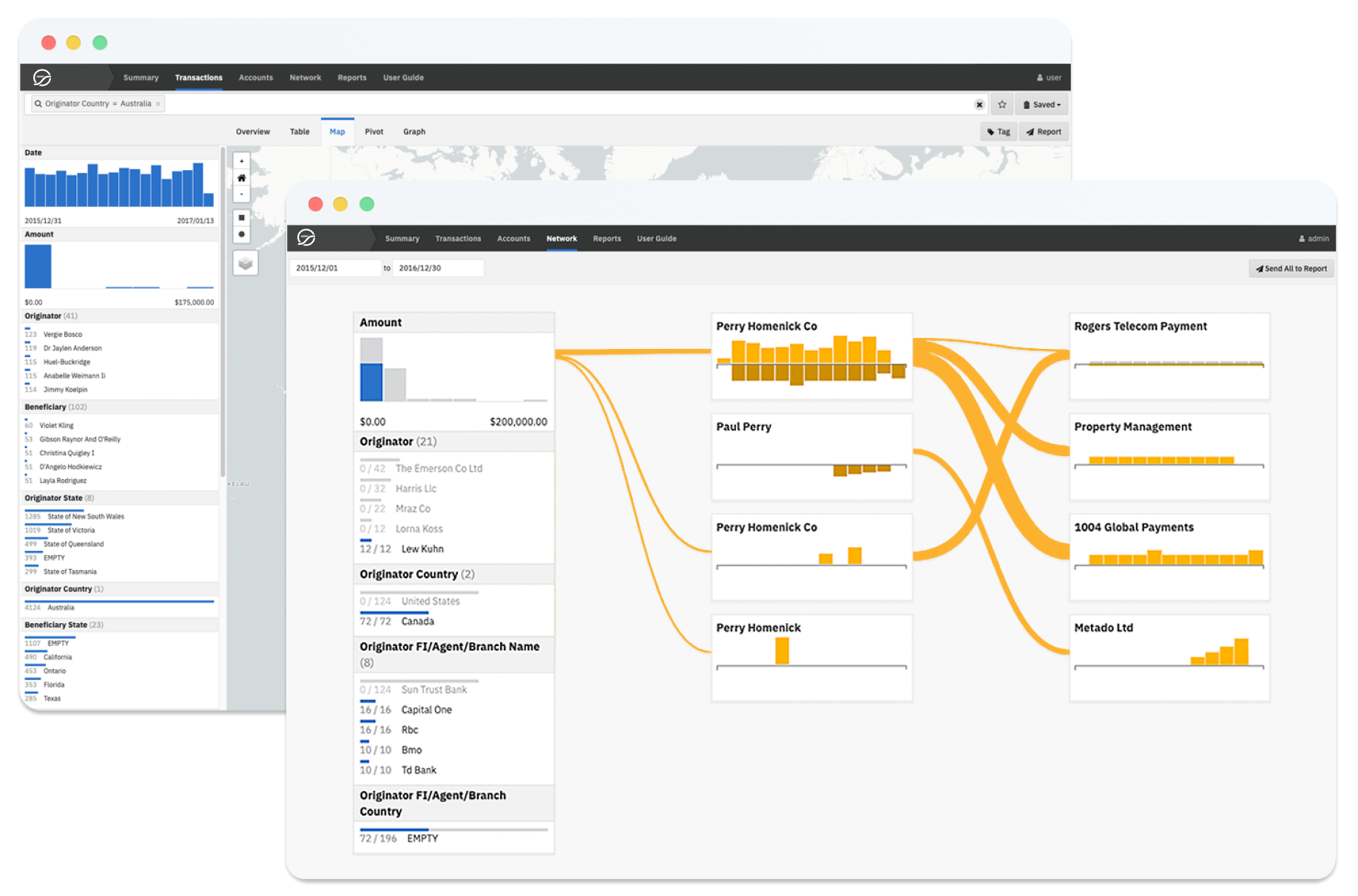 AML & Threat Finance Investigations
Enhance Monitoring & Speed up Alert Disposition by enabling investigators to follow the money.

Financial Crimes and Forensic Accounting
Present evidence visually in an easy to understand format. Identify and add new data sources as investigations progress.

Wire Transfers and International Payments
Enhances the understanding of large and dirty datasets. Powerful dashboards highlight critical information.
Social Media and Communications Data
Reason over complex communication networks; Understand who knew what, when, and how.
"What normally takes me hours or days I can discover in Influent in a few minutes"


- US Federal Analyst
Unifying Disparate and Dirty Data
Influent creates a single investigation platform, linking disparate and imperfect data sources to quickly access all the information on an entity of interest. Fuzzy searching and automated entity resolution dramatically reduce data wrangling and allows analysts to focus on the critical investigative aspects of their work.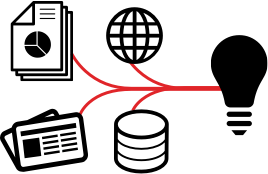 Maintain Clarity With Scale
Understanding complex behaviors involving large numbers of entities is a major challenge for analysts. Influent's activity summary with clustering and link expansion allows analysts to rapidly identify and assess key actors and interactions from billions of records.
See Temporal and Geographic Patterns
Influent provides important insight into entity characteristics by grouping entities by key dimensions such as country of residence alongside patterns of activity, empowering rapid identification of important actors.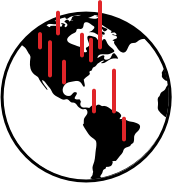 ---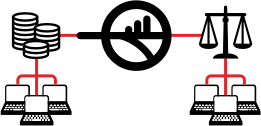 Developed as part of DARPA's XDATA programme and deployed to hundreds of analysts at Federal Agencies and Major Banks, Influent has been successfully employed in numerous Counter Threat Finance and Anti-Money Laundering Investigations.